Published: 31 March 2016
Last Updated: 31 March 2016
Last Updated: 31 March 2016
Hits: 888
Special Weather Statement Issued by NWS NorthernIndiana (Northern Indiana and Northeastern Ohio)
Indiana Target Area: Fulton, Marshall, Pulaski, Starke, and White Counties.
AT 533 PM EDT /433 PM CDT/...A LINE OF STRONG THUNDERSTORMS WAS ALONG A LINE EXTENDING FROM NEAR KNOX TO NEAR WOLCOTT...AND MOVING EAST AT 55 MPH. WIND GUSTS UP TO 50 MPH AND DIME SIZE HAIL ARE POSSIBLE WITH THESE STORMS. 
LOCATIONS IMPACTED INCLUDE: PLYMOUTH, BREMEN, KNOX, WINAMAC, BOURBON, MONON, ARGOS, CULVER, WOLCOTT, FRANCESVILLE, PULASKI, WALNUT, OAK GROVE, RIPLEY, KEWANNA, MONTEREY, OBER, BELL CENTER, LEITERS FORD AND LAKE OF THE WOODS.
TORRENTIAL RAINFALL IS ALSO OCCURRING WITH THESE STORMS...AND MAY CAUSE LOCALIZED FLOODING. DO NOT DRIVE YOUR VEHICLE THROUGH FLOODED ROADWAYS. 
Political Science: The State of the Discipline II
Missing Adult Male from the Kokomo/Howard County, Indiana area.
Gregory "Greg" Riley has been missing from Kokomo, IN area since Sunday(7-10-2016), he is 28 years old. Greg could be in the Peru, IN area too, but he could be anywhere. If Greg is seen please don't approach him just call your local law enforcement or the Howard County Sheriff Department at 765-457-1105.
Attached picture is of Gregory Riley, which he is in the gray jacket.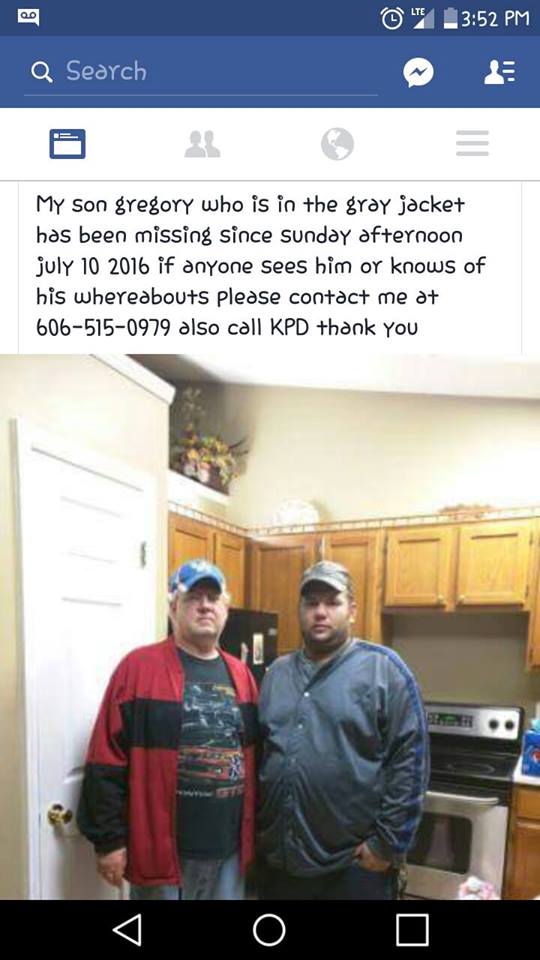 A**hole Forever!: How to Spot 'Em, How to Stop 'em
This is the City of Rochester, IN consumer fireworks laws, these laws has been effective from June 24, 2008 and the amendment laws was passed on March 10, 2009.
92.07  CONSUMER FIREWORKS .
  (A)   Consumer fire works shall only be used, ignited or discharged on the following days and hours:
       (1)   Between the hours of 5:00 p.m. and two hours after sunset on June 29, June 30, July 1, July 2, July 3, July 5, July 6, July 7, July 8 and July 9;
       (2)   Between the hours of 10:00 a.m. and 12:00 a.m. (midnight) on July 4; and
       (3)   Between the hours of 10:00 a.m. on December 31 and 1:00 a.m. on January 1.
 (B)   That consumer fireworks used, ignited or discharged on any other day or hour except as specified in division (A) shall be a violation of this section.
 (C)   A violation of this section may be written- against a person or property owner.
       (1)   Person shall mean an individual, an association, an organization, a limited liability company, or a corporation.
       (2)   Property owner shall mean any part owner, joint owner, tenant in common, tenant in partnership, joint tenant, or tenant by the entirety of the whole or part of a building, a structure or land.
(D)   (1)   Any group or individual requesting the use of consumer fireworks on days and hours other than those previously regulated shall obtain permission from the Rochester Common Council at a publicly conducted meeting as required by the Open Door Law.
       (2)   Upon receiving approval from the Common Council, the group or individual shall pay to the Clerk-Treasurer a fee of $25, which shall be deposited into the General Fund.
(E)   Approval of the Common Council shall designate the specific dates and hours the consumer fireworks may be used.
(Ord. 05-2008, passed 6-24-08; Am. Ord. 04-2009, passed 3-10-09)
Bookmark§ 92.99  PENALTY.
(A)   That a violation of § 92.07 shall be subject to a fine in the amount of $50 for the first offense, $100.00 for the second offense, and $300 for the third offense.
(B)   That fines for the first three offenses as described above shall be paid to the Ordinance Violations Bureau.
(C)   That a fourth offense or more may be filed within the county court of jurisdiction and subject the offender to the maximum fine allowed by law for an ordinance violation, and court costs.
(Ord. 05-2008, passed 6-24-08)
UPDATE: AMBER ALERT HAS BEEN CANCELLED BY GARY POLICE DEPARTMENT
Indiana Amber Alert Number 003-2016 issued on Timothy Jackson Jr. has been cancelled as of April 12, 2016 at 10:00 PM Eastern. Timothy Jackson Jr. has been located. 
This cancellation was requested by the Gary Police Department. Any additional information concerning this cancellation may be obtained by contacting the Gary Police Department at 219-881-1209. The Indiana State Police has no further information related to this canceled Amber Alert.
AN AMBER ALERT HAS BEEN DECLARED
The Gary Police Department is investigating an abducted child from Gary, Indiana.
Timothy Jackson Jr., a 1 year old, Black, male, 32 inches tall, 28 pounds, black hair with brown eyes and last seen wearing a red t-shirt and diaper. Timothy Jackson Jr. was abducted from the 2000 block of Waite Street, Gary, Indiana on April 12, 2016 around 12:30 AM Eastern time by two subjects wearing masks, each armed with sawed off shotguns.  Information has been received that 17 year old Timothy Jackson Senior., a Black, male and 15 year old Rosalinda Tecaxco, a Latino, female may be responsible for the abduction of Timothy Jackson Jr.  There is no vehicle description associated with this alert and the abductors and child are believed to be located in Northwest Indiana. If you have any information on Timothy Jackson Jr., please contact the Gary Police Department at 1-888-58AMBER or 1-888-582-6237.
Instructions: Call 1-888-58AMBER to reach the Gary, Indiana Police Department with any relevant information on the abducted child.
Note: Attached photo shows, from left to right, Timothy Jackson, Jr, then Rosalinda Tecaxco and Timothy Jackson, Sr.
Update(03:27): RPD advised dispatch to disregard HFD.
Fulton County Sheriff Dept got a call of a possible explosion in the 1600 block of Mitchell Dr. RPD, RFD, HFD, and FCEMS got toned out for this. Upon arrival a RPD Officer advised dispatch a tree and fence on fire, but unsure of any other items on fire.
Rochester Community Schools 2016-2017 Registration Dates
7-18-2016 from 11:30 AM to 7:30 PM
7-19 from 11:30 AM to 7:30 PM
7-20 from 8:30 AM to 2:00 PM
All registrations are at Rochester High School. Rochester Middle School and Rochester High School students have to be there at registration in order to receive their laptop, which is for high school students, or iPad, which is for middle school students. The elementary students do not have to be there at registration. For the high school and middle school students that are at their non-custodial parents home for the summer, they do not have to be at registration, they can pick up their laptop or iPad when they return from vacation. They do have to get their laptop or iPad before the start of school, which is August 3rd, 2016, yes that is a Wednesday. If you have any questions about this or anything else please contact your child school or call the admin office.