Details

Written by

Brandon M Heishman

Category: Weather Reports
Hits: 292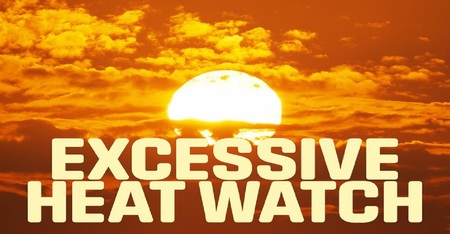 Published: 07/17/2019 @ 03:23 AM Updated: 07/17/2019 @ 03:23 AM
Excessive Heat Watch Issued by NWS NorthernIndiana (Northern Indiana and Northeastern Ohio)
Indiana Target Area: Adams, Allen, Blackford, Cass, De Kalb, Elkhart, Fulton, Grant, Huntington, Jay, Kosciusko, La Porte, Lagrange, Marshall, Miami, Noble, Pulaski, St. Joseph, Starke, Steuben, Wabash, Wells, White and Whitley Counties.
The National Weather Service in Northern Indiana has issued an Excessive Heat Watch, which is in effect from Thursday afternoon through Saturday evening.
HAZARDOUS WEATHER
*Afternoon to early evening temperatures from Thursday through Saturday in the 90s with heat indices from around 105 to 110 degrees.
IMPACTS
*Heat illnesses likely for those spending prolonged periods outside or in non-air conditioned locations.
*Prolonged heat most dangerous for young children and elderly.
*Car interiors can reach lethal temperatures in minutes.
Instructions: An Excessive Heat Watch means that a prolonged period of hot temperatures is expected. The combination of hot temperatures and high humidity will combine to create a dangerous situation in which heat illnesses are possible. Drink plenty of fluids, stay in an air-conditioned room, stay out of the sun, and check up on relatives and neighbors.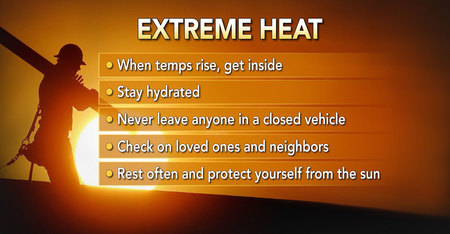 Details

Written by

Brandon M Heishman

Category: Weather Reports
Hits: 471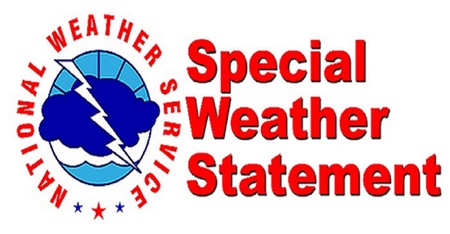 Published: 07/06/2019 @ 04:45 PM Updated: 07/06/2019 @ 04:45 PM
Indiana Target Area: Cass, Fulton, Pulaski, and White Counties.
A LINE OF STRONG THUNDERSTORMS WILL AFFECT NORTHERN WHITE, PULASKI, SOUTHWESTERN FULTON & NORTHWESTERN CASS COUNTIES.


At 415 PM EDT/315 PM CDT/, radar indicated strong thunderstorms were located along a line extending from 7 miles northwest of Winamac to near Hanging Grove. Movement was east at 15 mph. Winds in excess of 40 mph are possible from outflow winds well ahead of these storms.

Locations impacted include: Monticello, Winamac, Monon, Francesville, Royal Center, Pulaski, Ripley, Lakeside In Pulaski County, Headlee, Lee, Lawton, Golden Hill, Indiana Beach, Norway, Grass Creek, Idaville, Sitka, Star City, Thornhope and Cedar Point.


If outdoors, consider seeking shelter inside a building. Torrential rainfall is also occurring with these storms, and may cause localized flooding. Do not drive your vehicle through flooded roadways.