Details

Written by

Brandon M Heishman

Category: Weather Reports
Hits: 221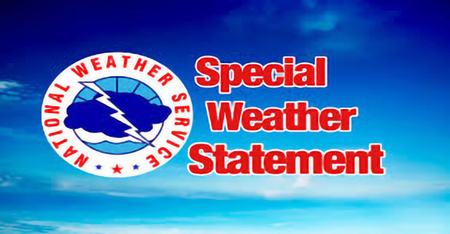 Published: 06/27/2019 @ 01:11 AM  Updated: 06/27/2019 @ 01:11 AM
Special Weather Statement Issued by NWS NorthernIndiana (Northern Indiana and Northeastern Ohio)
Indiana Target Area: Fulton, Pulaski, Starke and White Counties.
A LINE OF STRONG THUNDERSTORMS WILL AFFECT WHITE, PULASKI, FULTON AND STARKE COUNTIES.

At 1209 AM EDT/1109 PM CDT/, radar indicated strong thunderstorms were located along a line extending from near North Judson to near Moody to near Collegeville. Movement was east at 30 mph. Winds in excess of 40 mph are possible with these storms.

Locations impacted include: Winamac, Monon, North Judson, Francesville, Medaryville, Pulaski, Ripley, Monterey, Leiters Ford, Beardstown, Denham, Clarks, Delong, Lake Bruce, Star City, Thornhope, Buffalo, Vanmeter Park, Lakeside In Pulaski County and Headlee.
Torrential rainfall is also occurring with these storms, and may cause localized flooding. Do not drive your vehicle through flooded roadways. Seek shelter until these storms pass.
Details

Written by

Brandon M Heishman

Category: Weather Reports
Hits: 205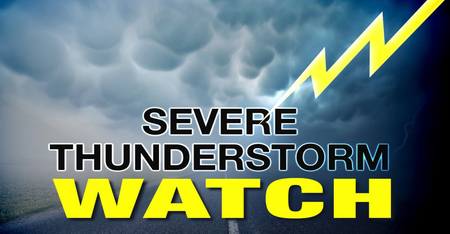 Published: 05/28/2019 @ 02:46 PM   Updated: 05/28/2019 @ 02:46 PM
Severe Thunderstorm Watch Issued by NWS Storm Prediction Center (Storm Prediction Center - Norman, Oklahoma)
Indiana Target Area: Adams, Allen, Blackford, Boone, Carroll, Cass, Clinton, Delaware, Fountain, Grant, Hamilton, Henry, Howard, Huntington, Jay, Madison, Miami, Montgomery, Randolph, Tippecanoe, Tipton, Wabash, Warren, Wells, White and Whitley Counties.
SEVERE THUNDERSTORM WATCH 273 IS IN EFFECT UNTIL 800 PM EDT