Details

Written by

Brandon M Heishman

Category: Weather Reports
Hits: 225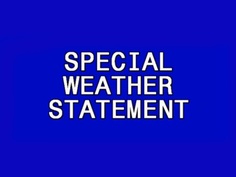 Published: 04/27/21 @ 1:52 PM – Updated: 04/27/21 @ 1:52 PM
Special Weather Statement Issued by NWS NorthernIndiana (Northern Indiana and Northeastern Ohio)
Indiana Target Area: Adams, Allen, Blackford, Cass, De Kalb, Elkhart, Fulton, Grant, Huntington, Jay, Kosciusko, La Porte, Lagrange, Marshall, Miami, Noble, Pulaski, St. Joseph, Starke, Steuben, Wabash, Wells, White, and Whitley Counties.
Elevated Fire Danger This Afternoon and Early Evening.
South to southwest winds will increase today with wind gusts as high as 30 to 35 mph at times. High temperatures into the lower to middle 80s this afternoon will result in minimum afternoon relative humidity as low as 30 percent. These conditions combined with drying grass and other fuels will increase the risk for grass, brush, and ditch fires to spread rapidly out of control this afternoon into early this evening. Burning is discouraged today, except by experienced fire personnel. Make sure you are following any local laws that may be in place regarding burning in your location. If you must burn, ensure that the fire is constantly monitored and several options are available to quickly extinguish the fire. Contact your local fire department with any questions and if control of the fire is lost.
Details

Written by

Brandon M Heishman

Category: Weather Reports
Hits: 270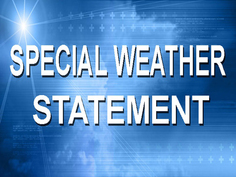 Published: 04/21/21 @ 1:27 PM – Updated: 04/21/21 @ 1:27 PM
Special Weather Statement Issued by NWS NorthernIndiana (Northern Indiana and Northeastern Ohio)
Indiana Target Area: Cass, Fulton, La Porte, Marshall, Pulaski, St. Joseph, Starke, and White Counties.
Showers with Small Hail to Move Through Northwest Indiana.
Scattered showers will continue to move across northwestern Indiana over the next few hours. These showers have a history of producing small hail that has coated the ground and made roads slippery and are expected to continue to do so as they continue eastward. Visibility is also expected to vary markedly within these showers. If planning to drive, slow down and leave plenty of distance between the car in front of you.
At 1234 PM EDT/1134 AM CDT/, radar indicated showers were located along a line extending from 13 miles northwest of Long Beach to 6 miles north of Otterbein. Movement was east at 30 mph.
Locations impacted include: South Bend, Michigan City, La Porte, Westville, Monticello, Buchanan, Knox, Winamac, Trail Creek, Walkerton, North Liberty, New Buffalo, New Carlisle, Monon, North Judson, Three Oaks, Brookston, Kingsford Heights, Culver and Long Beach.
This includes the following highways...
Interstate 65 between mile markers 185 and 198.
Interstate 80 in Indiana between mile markers 38 and 72.
Interstate 94 in Indiana between mile markers 33 and 45.
Interstate 94 in Michigan between mile markers 0 and 14.